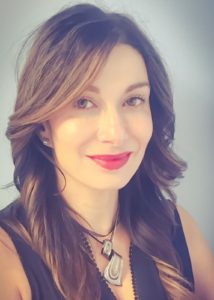 Limor Serri, MMS, PA-C
Limor Serri, MMS, PA-C, is the Owner and Lead Physician Associate at Eden Med in Boca Raton, FL.  She has been a Board-Certified PA since graduating in the year 2000 with a Masters in Medical Science and Honors, from one of the first PA programs in the nation at Nova Southeastern University.  She has a special interest in Neurological Surgery, as well as Aesthetic and Anti-Aging/Regenerative Medicine, which she has been practicing for more than 15 years.
She specializes in all Facial Dermal Fillers, such as Juvederm and Restylane as well as multiple Neurotoxins including both Botox and Dysport.  She is certified in using Platelet Rich Plasma for the face also known as the "Vampire Facelift", thinning hair, and large joint injections such as the knees and shoulders.  She practices and performs Laser Resurfacing and Radio-Frequency of the face and the neck, as well as I.V. Antioxidant and Vitamin Infusions.
Limor earned her Bachelor of Science Degree in Sports Medicine from Michigan State University, and when not at work, she is an active alumni representative.  She enjoys spending time with family, cooking, attending football games at Spartan Stadium, swimming, boating, and is in love with her new puppy, Spartacus!