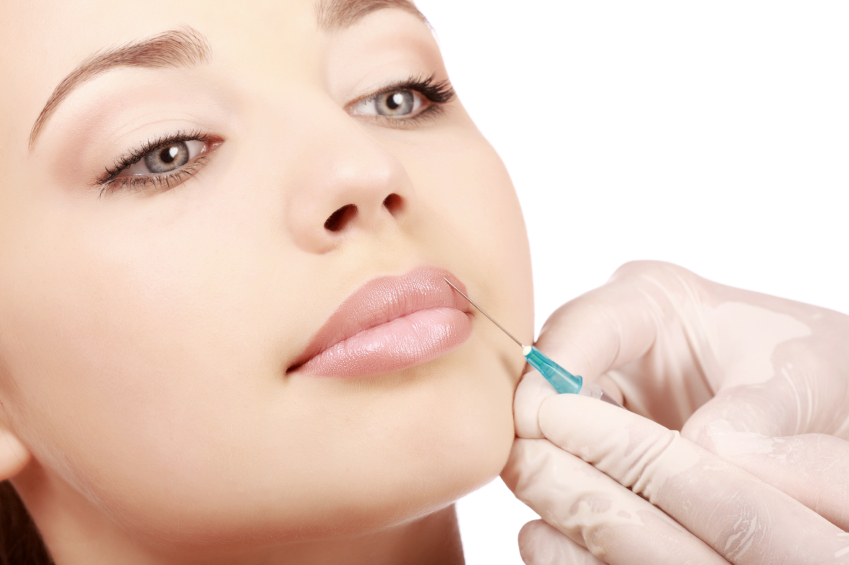 Cosmetic Fillers
Everyone's skin ages differently and cosmetic fillers may be your perfect solution to rejuvenating multiple problem areas at the same time.  You will love how your laugh lines and vertical lip lines disappear.  Fuller cheeks and lips are no longer a dream.  You can smooth away unwanted wrinkles and restore your skins natural contour within minutes.  Aesthetic fillers can be used in all areas of the face and lips to create that youthful, smooth appearance you've been dreaming of.  Why wait one more day to see a younger looking you!  This non-surgical treatment is the perfect solution to filling in deep set wrinkles and facial volume loss.  The results are visible immediately with little to no downtime!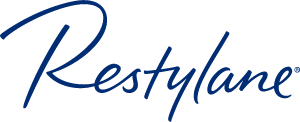 Restylane®
Made from biodegradable hyaluronic acid, Restylane®  is used for facial wrinkles and contouring and is often used for lip augmentation and to correct volume loss in the tear troughs (hollowness under the eyes).  The effects of Restylane-L® can be expected to last about six months to one year.  Thanks to its safety and the potential longevity of its effects, Restylane-L® has become one of the most popular non-surgical treatments in the world of cosmetic surgery today.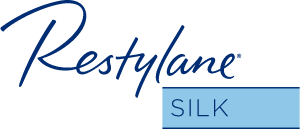 Restylane® Silk
The lips and the lines around the mouth, like other areas of the face, show signs of aging as you get older.  This often results in lip thinning, lost shape, and an increase in vertical lines above the lip.  
This hyluronic acid is designed for lip augmentation and the smoothing of wrinkles around the mouth in patients 21 years of age and older.  Expect silkier, smoother, natural-looking lips and these results should last up to one year.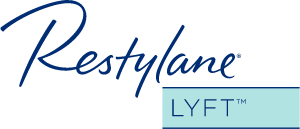 Restylane® Lyft
Restylane® Lyft  (formally Perlane) is a biodegradable hyaluronic acid that is used for cheek augmentation and the correction of age-related midface contour deficiencies in patients over the age of 21.  This is  in addition to treating moderate to severe facial wrinkles and folds, such as nasolabial folds (laugh lines), marionette lines (jowls), and chin support.
The effects of Restylane-LYFT® can be expected to last up to one year.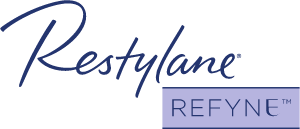 Restylane® Refyne
As skin loses elasticity with age, the lines that run from the sides of your nose toward the corners of your mouth (nasolabial folds) and the lines that run from the corner of your mouth toward the chin (marionette lines) appear more noticeable.
This next-generation hyluronic acid dermal filler is designed to help support your skin while keeping you looking like you.  It softens nasolabial folds (laugh lines) and marionette lines while restoring a more natural look to your face by maintaining your natural facial expressions.  The effects of Restylane-REFYNE® can be expected to last up  to one year.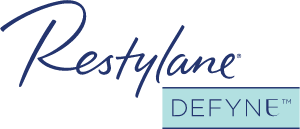 Restylane® Defyne
Restylane Defyne is a hyaluronic acid dermal filler that is able to help restore a more youthful, natural-looking appearance, while helping you maintain your natural facial expressions.
This innovative and unique cross-linked gel is designed to smooth out deep laugh lines (nasolabial folds and marionette lines).  The results of this filler can be expected to last up to one year.

Juvéderm®
This is a dermal filler made of Hyaluronic acid and is appropriate for any area of the face, including lines and creases around the mouth, nose, and and cheeks.  The procedure can be used for facial contouring as well as to improve the appearance of scars, such as those caused by acne.  JUVÉDERM® can also be used to enhance the size and shape of the lips.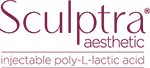 Sculptra

®

 
Sculptra® Aesthetic (injectable poly-L-lactic acid) is indicated for use in people with healthy immune systems as a single regimen for the correction of deep nasolabial fold contour deficiencies and other facial wrinkles, and most recently, gluteal enhancements.  It is an injectable that helps gradually replace lost collagen, an underlying cause of facial aging.  Results appear gradually over the treatment regime (typically three injections over the course of three to four months) and can last up to two years.

Radiesse®
Radiesse is an injectable skin filler that contains microspheres comprised mainly of calcium and phosphate ions, which occur naturally in the human body.
After Radiesse is injected, thin tissue forms around the microspheres, filling wrinkles and creating a semi-permanent support structure for the skin.  Results may last up to two years or more, though touch-up procedures may be needed.  This dermal filler that is used for smoothing moderate to severe facial wrinkles and folds, such as nasolabial folds (laugh lines), as well as correcting volume loss in the back of the hands.